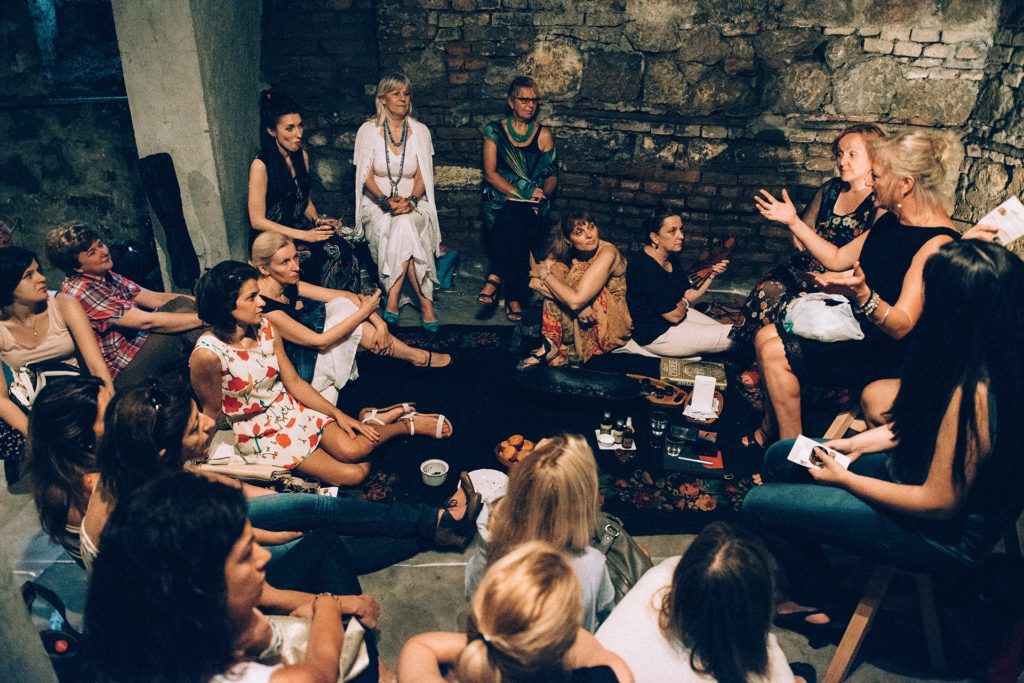 In August 2014, THINKtent appeared in the basement of – Belgrade's first vegetarian and vegan restaurant – next to Kalemegdan fortress in Belgrade.

The theme was food + joy.

The tent didn't physically fit in this mysterious, historical space – but the approach was the same.

THINKtent Radost featured leading art historian, writer and gastroheritologist Tamara Ognjevic of Artis Centar – with our host, Aleksandra Macek of Radost Fina Kuhinjica.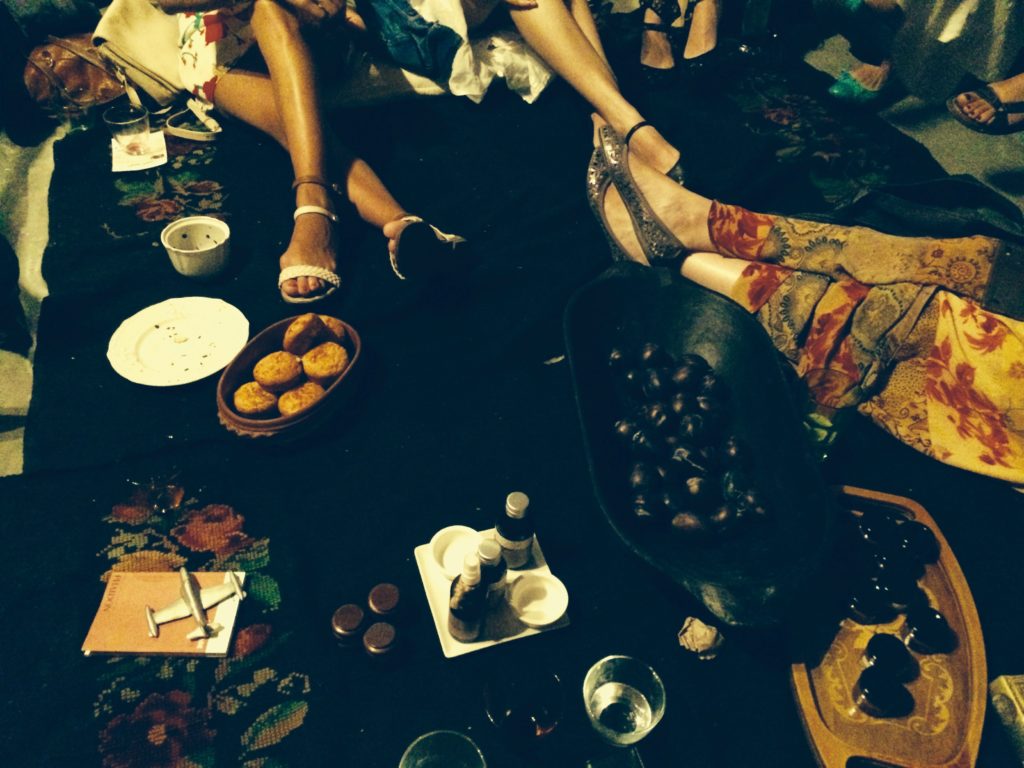 The performance featured vegetarian food by Aleksndra Macek, artisanal edibles by Jasna Stojanovic of All nut, bespoke Diplomat plum brandy (rakija) by Natasa Gligorijevic … and alluring artefacts from Tamara's magical life.

For the first time, THINKtent Radost mainly attracted women participants … was this because women are more inclined to share food + joy?

At Kapacity.org, we don't really think so.

But sometimes we wonder … !
Images by Stevica Mrdja and Natasha Cica