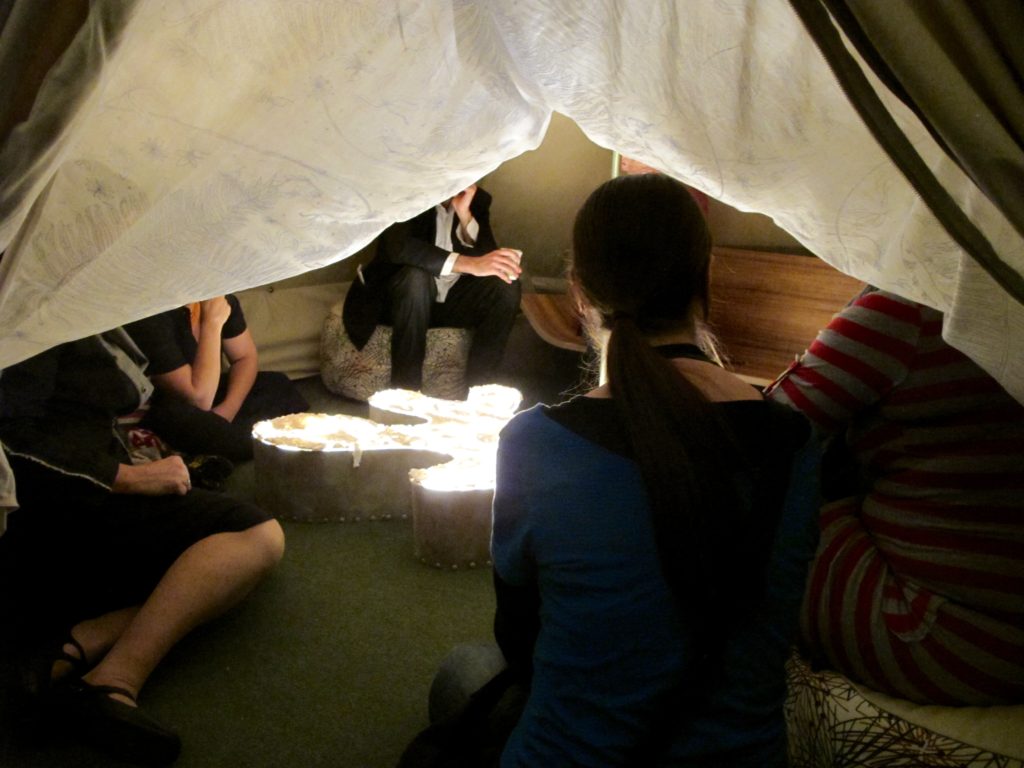 THINKtent premiered in Tasmania's Ten Days on the Island international arts festival in 2013 – winning good practice recognition in the 2013 Creative Partnerships Australia awards.

In Tasmania, the interior of THINKtent featured a curation of specially commissioned works by local furniture, textile and lighting designers and makers.

The aesthetic was framed by cultural representations of Tasmania's lost wilderness site Lake Pedder – a glacial lake with pink sand which was flooded by a hydro-electric scheme in the 1970s, despite the efforts of Lithianian émigré and wilderness photographer Olegas Truchanas to save it, working with a circle of Tasmanian landscape painters.

THINKtent evokes the idea of Lake Pedder as a kind of 'wilderness church' or sacred space, and a place of beauty, simplicity and dreaming.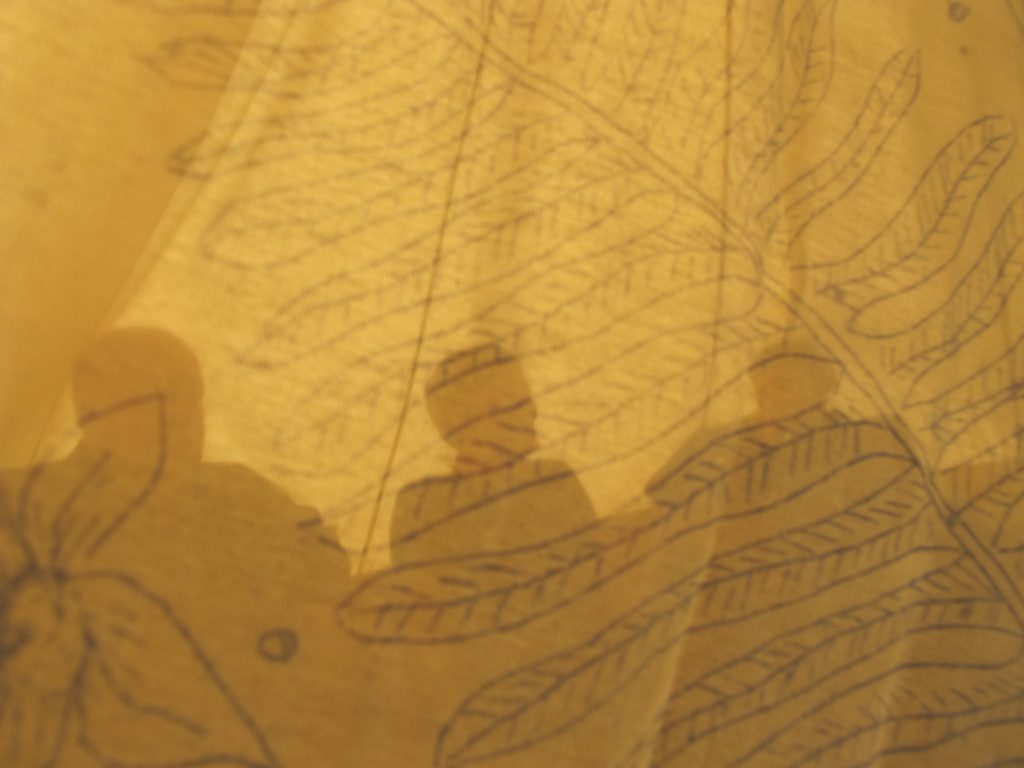 THINKtent was placed and performed in three sites across four days in Ten Days on the Island.

First, on the seafront in Burnie – a small city in rural Tasmania with a declining manufacturing/traditional industry base and a poor socio-economic and literacy profile.

Participants were very diverse in age, background and perspective.

In the opening session, people burst into song – in Bulgarian, Cantonese, French and more.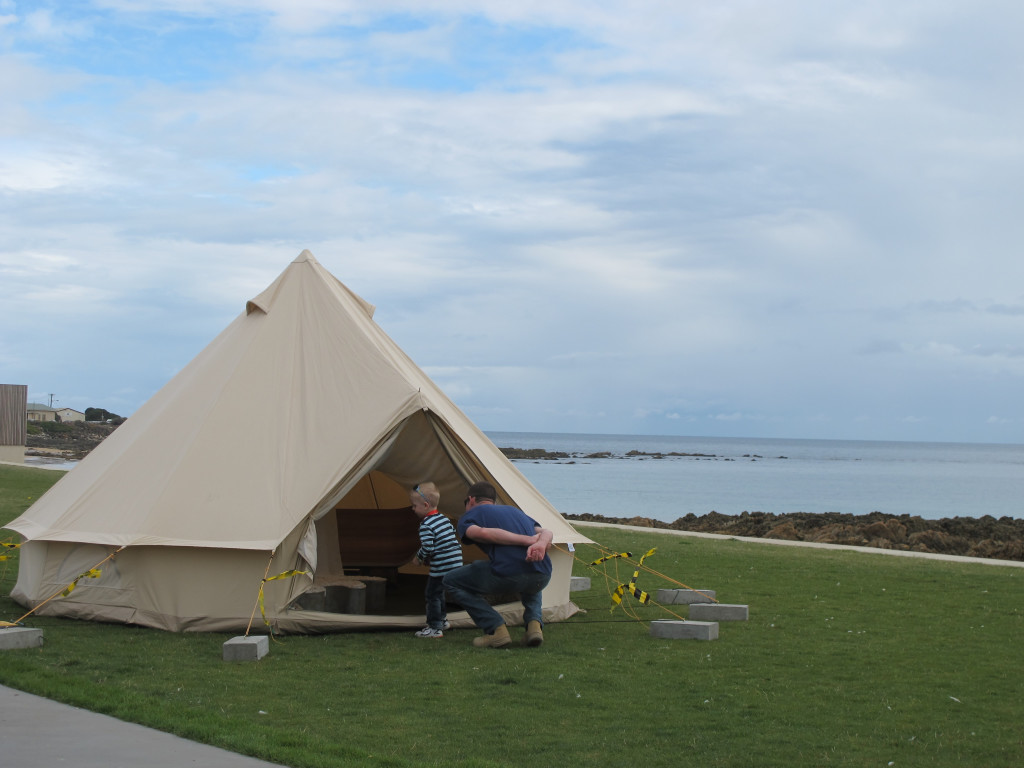 Next, THINKtent appeared in the courtyard of the Design Centre in Tasmania's second city, Launceston, an open but protected 20th century modernist space.
Finally, THINKtent was presented in the library of the blockbusting Museum of Old and New Art in Tasmania's capital city of Hobart.