In 2014 THINKtent was part of the inaugural Advance Global Australian Forum in the iconic Sydney Opera House, opened by former Australian Prime Minister John Howard and profiled by national broadcaster SBS.

The forum included presentation of global leadership awards presented by Advance – an organisation based in New York, San Francisco, Hong Kong, Paris and London that networks offshore Australians in business and the professions.

THINKtent operated as an up-close-and-personal 'breakout' space from the formal conference agenda.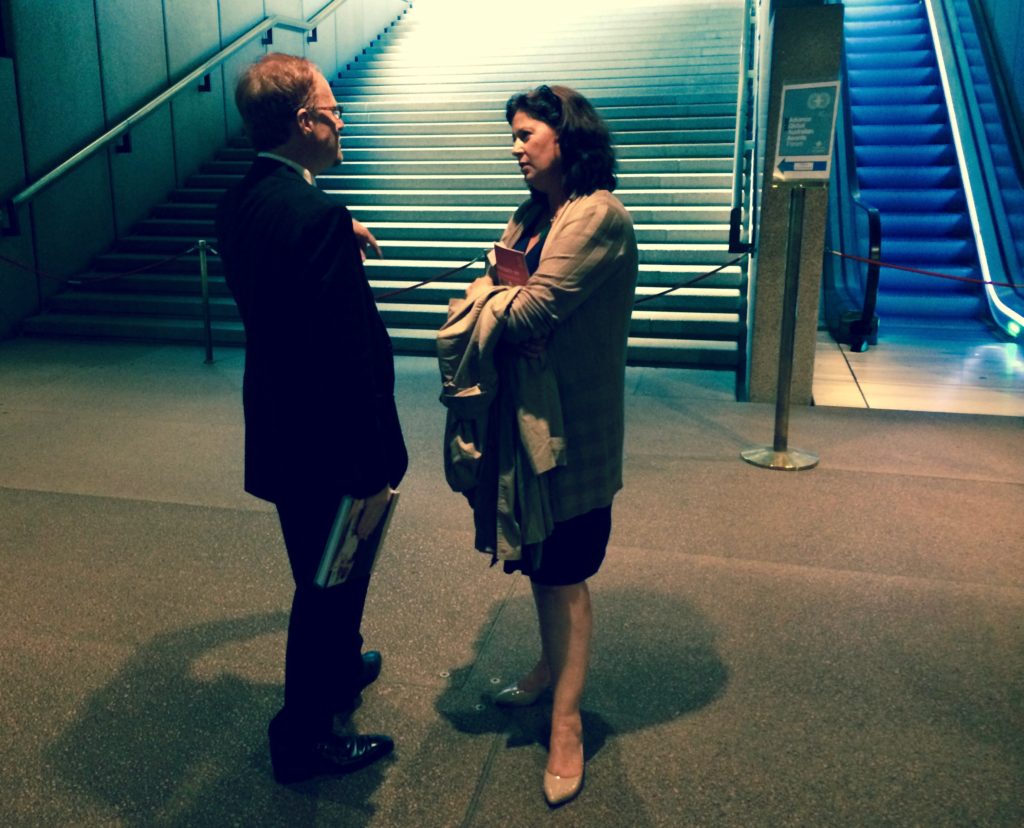 Advance award winners were programmed into THINKtent – with expertise spanning clean technology, advanced manufacturing, social innovation, biotechnology, governance and development.

They were joined in conversation by cultural innovators, strategists and corporate leaders – interrogating Australia's place in the wider world and encouraging more imaginative thinking and entrepreneurial practice.

Invited participants were members of the Advance board and representatives of leading conference sponsors, including KPMG.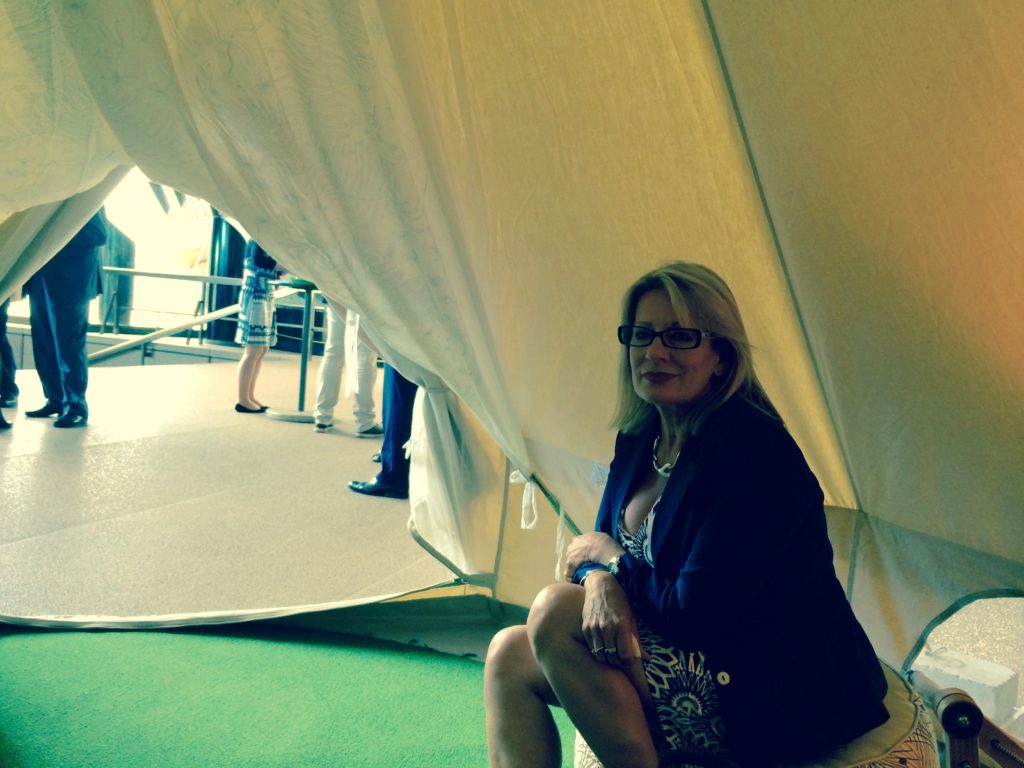 THINKtent opened with FROM NOW TO NEW: What matters in mentoring the next generation?. This session featured Alumni award winner Senator Sekai Holland (former Co-Minister of State for National Healing, Reconciliation and Integration in the Cabinet of President Robert Mugabe and Prime Minister Morgan Tsvangirai) and Clean Technology award winner Andrew Tanner of THiNKnrg.

Democracy, justice and cross-cultural exchange were themes framing the dialogue. So was the need for faith and confidence in the face of nay-sayers or more brutal attack. The conversation explored different perspectives on our humanity ­– seen from Silicon Valley, from Africa, from positions of material poverty or economic power, from maturity or youth.

'I'm just an ordinary person who wants to change the world for the better' … 'You can't do anything unless you know what's happening to you' … 'This kind of conversation, together, is how people used to be' … 'Australians and our skills can do anything' … 'We are street people, my husband and I.'
Next THINKtent explored TO BOLDLY GO: Why and how should we explore new frontiers?. This session featured Advanced Manufacturing and overall 2014 Advance award winner Christopher Boshuizen 
of Planet Labs Inc, and Social Innovation award winner Prue Clarke of New Narratives.


Here, head emphatically met heart – to move us, to connect us:

'The thing I love about Advance is the passion' … 'I needed to understand the world outside Australia' … 'I dispute the idea that there are any frontiers' … 'If we can go to space, we can reframe.'
The third session was SHAKING IT UP: How creativity + courage shift our paradigms – starring cultural movers-and-shakers Kim McKay AO of the Australian Museum, and Jovan Jelovac of Belgrade Design Week.

The talk was of knowledge and simplicity, education and engagement. The power of artefacts and collections was illuminated. Magic wands were waved.

'If you believe there can be magic it does happen to you' … 'All roads lead to Manly' … 'Speech is the last frontier of what is interesting.'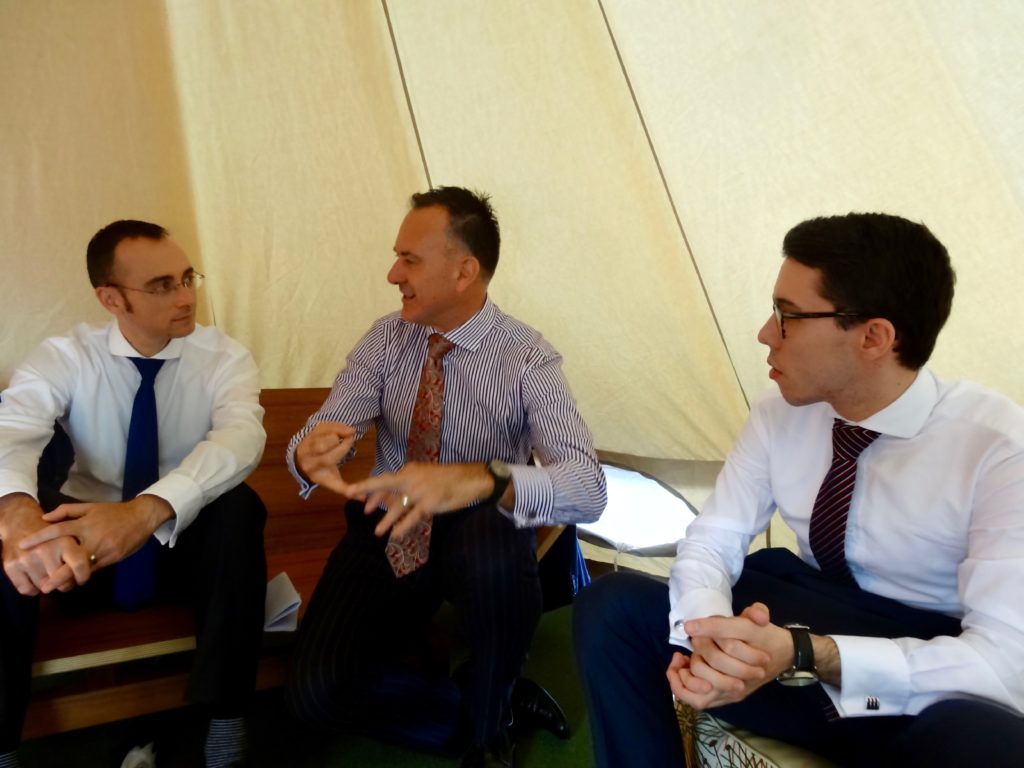 Strategist Rodin Genoff of Rodin Genoff + Associates, stimulated discussion in WHO's GOT THE POWER?: Influencing and making change in curious times. Rodin rebadged the venue as KPMGtent, as its personnel filled the tent.

They stretched the space into a conversation about privilege, responsibility, diversity and behavioural change – and the need to sponsor and curate the next generation, and the next, and then the next …


'Who's got the power is connected with who's got the voice' … 'We live in the world of the selfie – it shouldn't just be about grabbing attention – voice is about listening as well' … 'The currency of influence is changing – if you look at the top of the organisation you may be looking in the wrong place' … 'There's a narrative in Australia about male sportspeople' … 'What's the higher purpose – and how do we do that with authenticity?'
A final provocation came from Russell Howard of Kinghorn Center for Clinical Genomics and The Garvan Institute for Medical Research, overall winner of the 2013 Advance awards – unpacking MY VISION FOR AUSTRALIA: More than 'a nation of great bankers, service providers and primary producers'?

He suggested Australia's celebrated egalitarianism can work against us. A dialogue opened about history and how we might use it, more to our future advantage and advancement.

'Australia's tall poppy syndrome is still a challenge' … 'One challenge is to make Australian startups more 'pitch ready" … 'We really are very well hung, well endowed with innovators.'