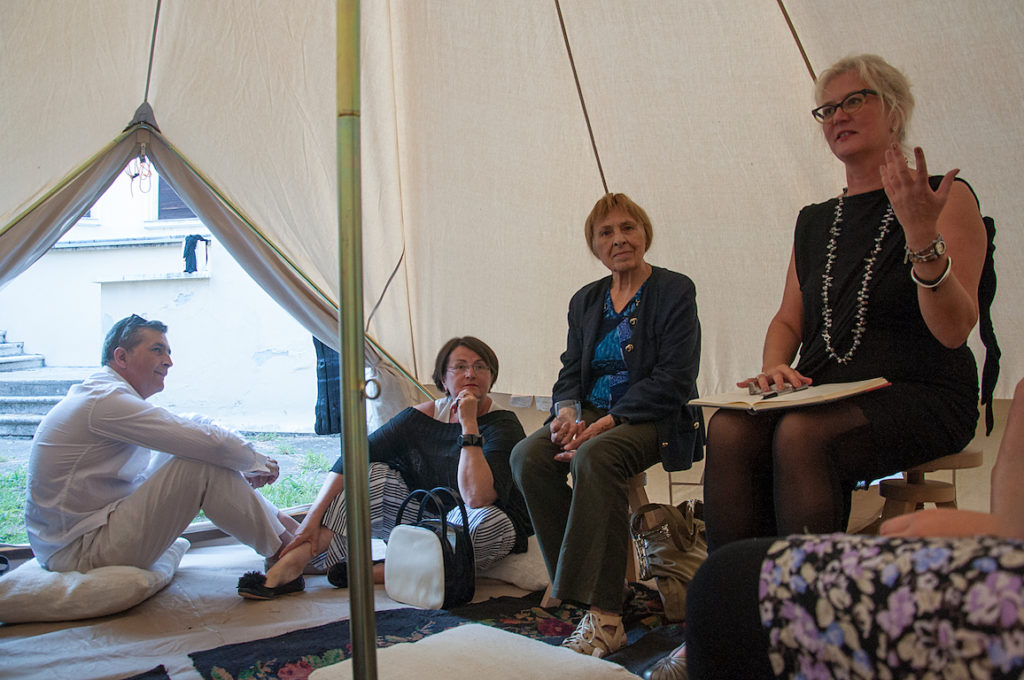 In August 2014, THINKtent was part of the Danube Dialogues contemporary arts festival in Novi Sad.

This event brought together artists and curators from a range of Danube countries – Germany, Austria, Hungary, Croatia, Slovakia, Ukraine, Bulgaria, Romania and Serbia.

In Novi Sad, THINKtent appeared in the courtyard of the museum of the Gift Collection of Rajko Mamuzic.

Participants explored the question Does Art Really Talk Across Borders?

Read more in the festival catalogue.