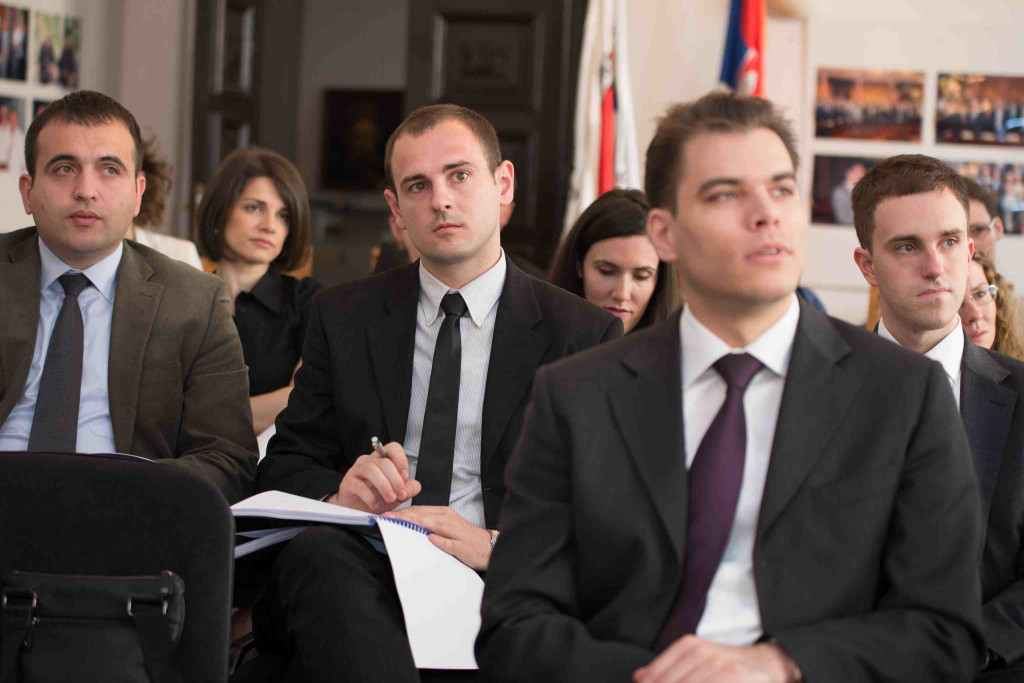 What is Better Balkan Business?

Better Balkan Business is a new in-house training workshop offered by Kapacity.org.

Better Balkan Business helps pathfinding professionals in the Western Balkans be more effective in business.

The workshop focuses on building skills to enable participants to operate better across divides related to language, culture, attitude and habit – the 'missing link' that causes many ventures and relationships in the region to fail.

Workshop participants become part of an exclusive peer-to-peer network of leaders dedicated to best practice and shared professional learning.

Places are generally limited to 20 participants per one-day workshop.

All training is in English and demands intensive participant engagement.
Who should attend?

Professional men and women from any background or industry, who:

Are strongly motivated to improve their business relationships – including with clients, partners or investors outside their nation or region;

Are required or prefer to be able to work in English, as a recognised regional and global lingua franca – augmenting their local language skills;

Have demonstrated potential for promotion or advancement justifying an extra professional development investment;

Understand that 'business as usual' is no longer an option in the face of challenging economic realities and reforms – demanding transformative professional development to support this shift; and

Are dedicated to excellence.

Click HERE to provide feedback about your experience participating in Better Balkan Business.
For more information – email natasha@kapacity.org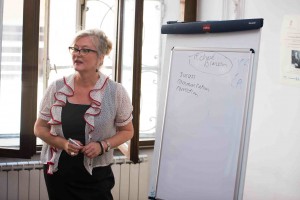 Better Balkan Business is designed and delivered by Kapacity.org director Natasha Cica.

In 2013 Natasha was recognised by the Australian Financial Review and Westpac banking group as one of Australia's 100 Women of Influence, in the category of innovation. In 2011 she was one of twelve Australians selected as an inaugural Sydney Myer Creative Fellow by the Melbourne-based Sidney Myer Fund, recognising outstanding talent and exceptional courage. Natasha has over twenty years' experience in curriculum development and professional training in Australia and Europe – including for the Euro MBA program at Audencia Nantes School of Management, King's College London, the Australian National University, the University of Tasmania, the Institute of Public Administration Australia, the Economics Society of Australia, the Australian Business Arts Foundation (now Creative Partnerships Australia) and more.

In the Western Balkans, Natasha's professional experience includes providing change-focused professional development support to:

The Serbian Investment and Export Promotion Agency – in partnership with Australia's Department of Foreign Affairs and Trade, Austrade, UNESCO, the SFBC-Creative Economy Group in Belgrade and key government agencies and non-government agencies in Serbia, Macquarie University, Queensland Institute of Technology and the Inglis Clark Centre;
The Commission for the Protection of Equality of the Republic of Serbia – in partnership with UNDP, the Australian Embassy in Belgrade, the Serbian Embassy in Canberra, the Serbian Consulate in Sydney, the Australian Human Rights Commission, the Australian National University, the University of Sydney and the Inglis Clark Centre;
The British Council – supporting a management team across Serbia/Kosovo, Bosnia and Hercegovina, Macedonia, Montenegro and Albania;
The Human Cities/ Challenging the City Scale project, in collaboration with its Western Balkans partner Belgrade Design Week – a participatory urbanism initiative supported from 2014-18 by the Creative Europe Program of the European Union;
The Forum of Serbian and Kosovar Businesswomen – a partnership between Transconflict in Belgrade and Democracy for Development in Pristina, supported by key ministries and leaders across jurisdictions; and
A series of Youth Digital Business Forums across 2015-16 delivered by the New Diplomacy Centre Belgrade at the National Assembly of Serbia – with Balkans-based digital innovators and expanding employers including Kutpoint, TeleSign, CARGO, WorkPuls, Kakonamaster, WannaBe, Portal Mladi/Poslovi, EduLab and Fab Initiative, with the Serbian Chamber of Commerce and Industry and experts in economic diplomacy, cybersecurity, investment and monetising innovation; and participants from India, Indonesia, the United Arab Emirates, the United States of America and the Western Balkans.

Natasha holds a doctorate in law from the University of Cambridge, and degrees in law and ethics from King's College London and the Australian National University. She is an adjunct professor at the Australian National University, and has been visiting professor at the University of Belgrade's Faculty of Law, and visiting academic at the Alvar Aalto Academy in Helsinki.