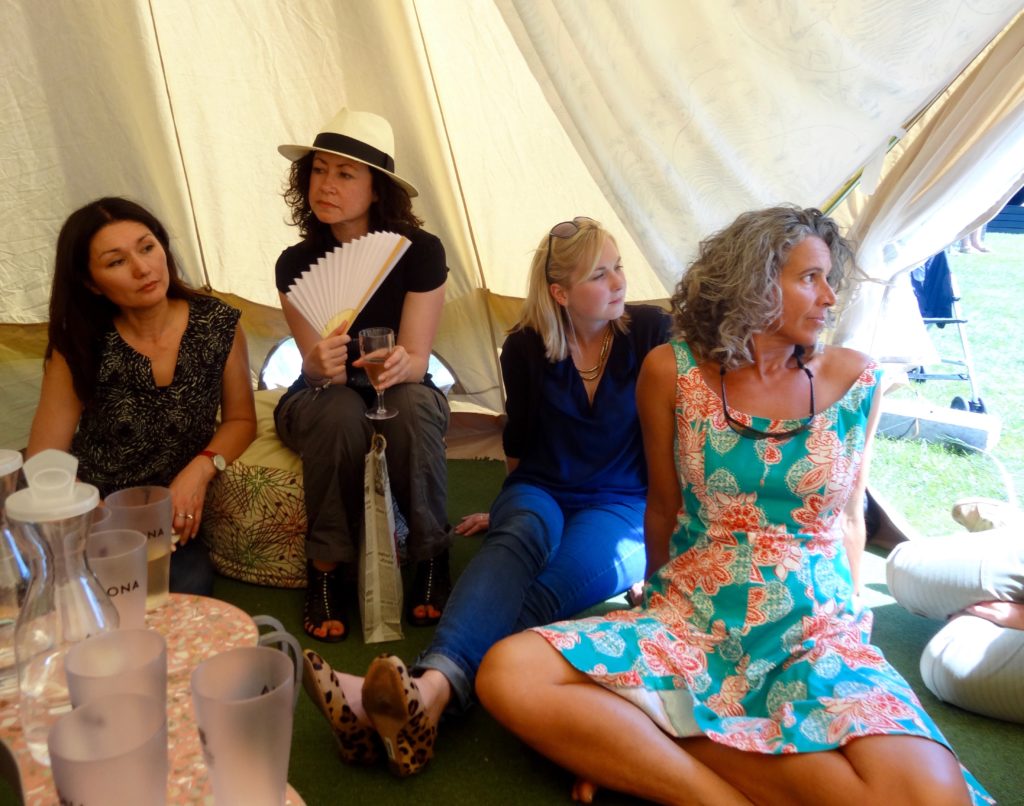 In early 2014, THINKtent featured at MoMa – an outdoor concept-to-craft-with-cocktails market, at Tasmania's globally renowned Museum of Old and New Art – whose opening day as part of the MONA FOMA festival attracted around 4,000 visitors. MoMa is the brainchild of Kirsha Kaechele, founder of the Life is Art Foundation.

THINKtent at MoMa featured a programme of local, national and international guests – including leading creative practitioners, climate change researchers, CEOs, politicians, performers, children and more.




Squid ink margaritas, Tasmanian cool climate wine, fresh oysters and art-as-food by MONA's star chefs – served from handmade and recycled glasses, plates and utensils – enhanced the experience.

A feature on THINKtent at MoMa was commissioned by leading Australian quarterly Griffith REVIEW for its Cultural Solutions – Notes from the Front issue (Text, 2014).