Kapacity.org offers specialised professional development workshops that help leaders, teams and organisations 'unblock' – and work to deliver better operations and outcomes.

Training is intensive, dialogue-based and generally limited to 15-20 participants.

Workshops are designed and delivered by Kapacity.org director Natasha Cica – working with carefully selected local partners.

Natasha has over twenty years' experience in curriculum development and professional training in Australia, Europe and the Western Balkans – including at Audencia Nantes School of Management, King's College London, the Australian National University, the University of Tasmania, the Institute of Public Administration Australia, the Economics Society of Australia, the Australian Business Arts Foundation (now Creative Partnerships Australia) and more.

She holds a doctorate in law from the University of Cambridge, and degrees in law and ethics from King's College London and the Australian National University. Natasha is an adjunct professor at the Australian National University, and has been visiting professor at the University of Belgrade's Faculty of Law, and visiting academic at the Alvar Aalto Academy in Helsinki.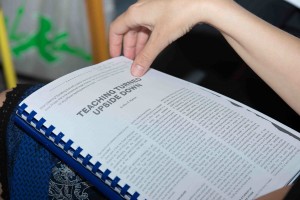 Flagship Kapacity Academy offerings are:


Perfect Pitch – one-day workshops to help professionals transform their effective communication when speaking to groups (delivered in collaboration with Speech Pathology Tasmania).

Better Balkan Business – one-day workshops to help pathfinding Balkan professionals be more effective in business.


The Inglis Clark Circle – a global program for young and emerging leaders, delivered in Belgrade, Budapest, Colombo and Sydney (in collaboration with David Morris Projects – and based on pilot initiatives devised by Kapacity.org director Natasha Cica, with the support of the Sidney Myer Fund and the Australian Embassy in Belgrade).